Additional information received from the recent User Survey also included a request to be able to search for flights (both personal logbook flights and virtual airline flights) that are either "Duty Schedule legs" (following the latest release of the new virtual airline "daily duty schedule" feature and flights (either personal or VA) that either do or do not contain user comments/remarks.
I can confirm that both of these features have also now been added and are immediately available!
If you didn't know… FsHub has a super powerful personal logbook filter and, airlines are also able to take advantage of the same feature too…
You can access the flight filter section either using your personal logbook's Filter Flights button or, if you want to search all airline flights, the airline flights page also includes this "Filter flights" button as shown here:

Clicking on the either of the "Filter Flights" button, the user will be presented with the advanced filter feature, the addition of three new filter options can now be found in the following locations: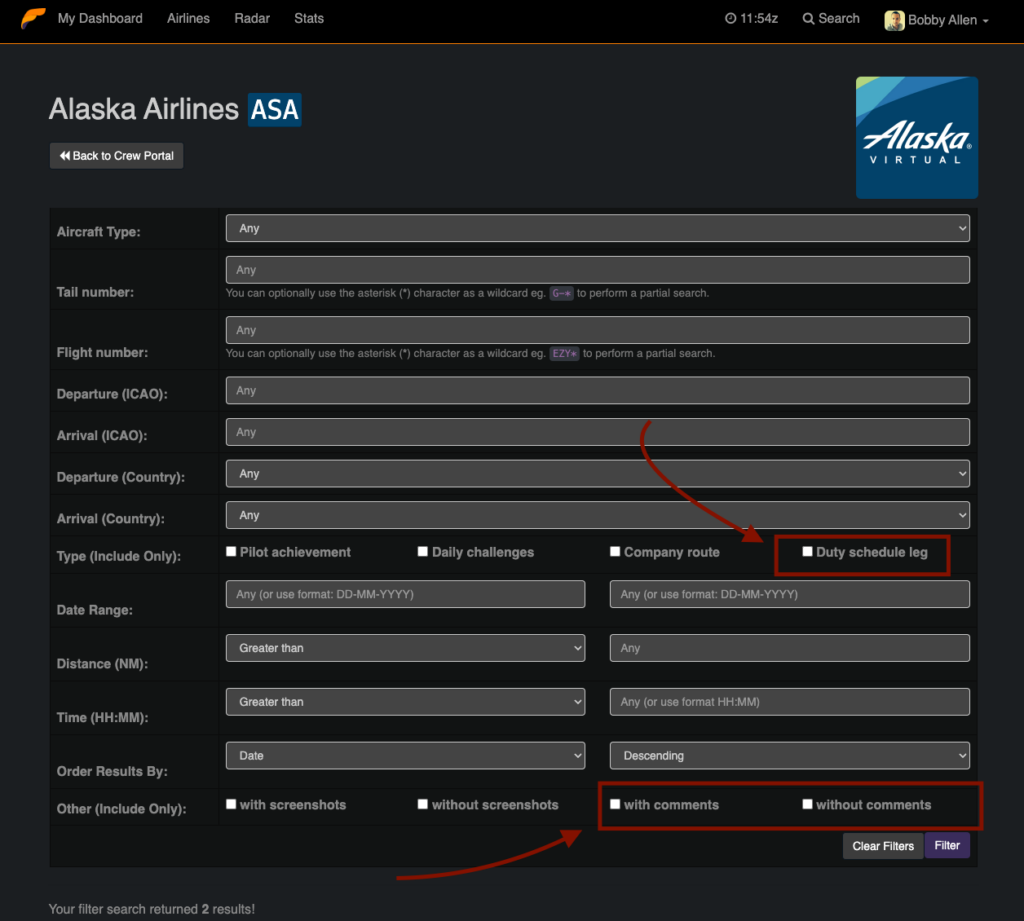 Lets us know what you think!