Following up on some of the feedback from the recent User Survey as mentioned in a previous blog post.
Previously, given that we're not officially associated with SimBrief or Navigraph (- the company that builds and maintains it) and I didn't want to make the FsHub user interface too cluttered, I had only implemented the feature (a link to generate a flight plan based on the departure and arrival airport) to the "Daily Flight Challenge" page.
I know that many users, in particular, GA users will not use SimBrief and instead might favour other tools for flight tracking such as LittleNavMap, with this in mind and due to the request to add this "SimBrief" integration to almost every page where there is a departure/arrival airport, I have decided to make this an optional feature.
To enable the many various "Generate SimBrief" links around FsHub you can do so by visiting the Settings > Integration section and enabling, under the "Third-party integration" section, the integration named "SimBrief" as shown here: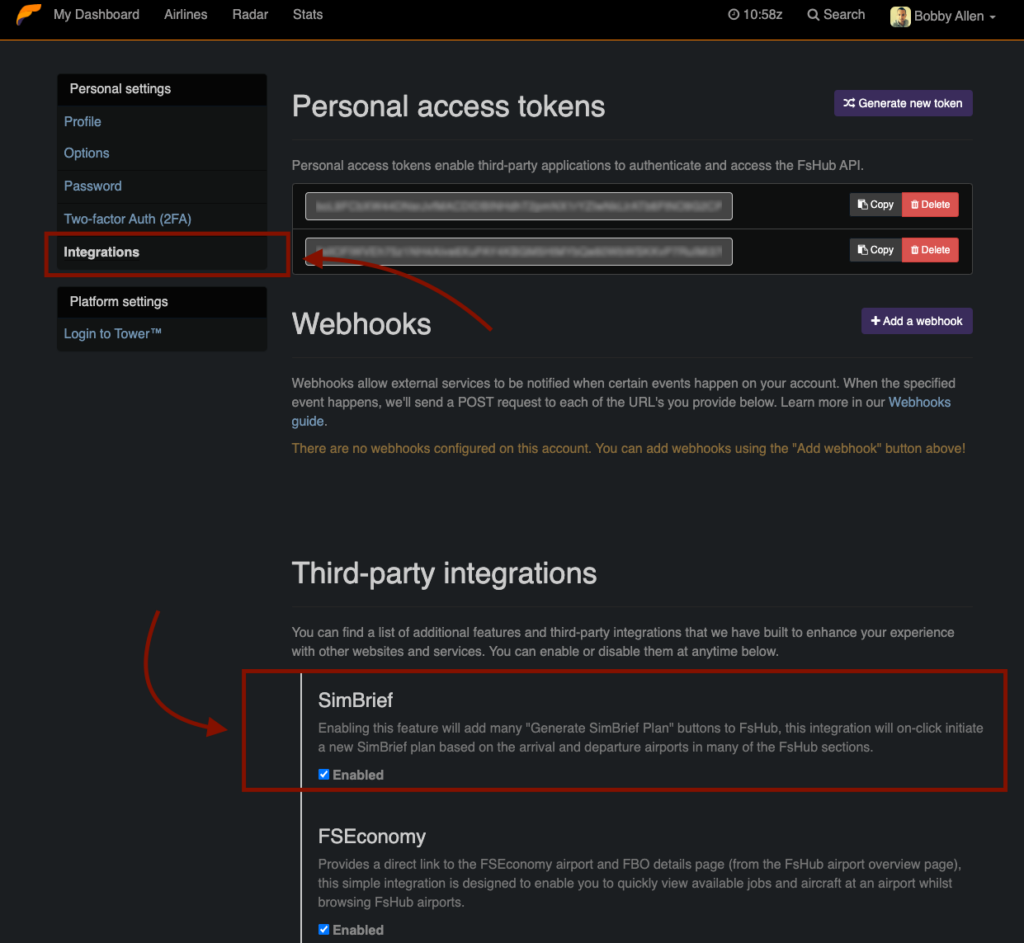 Once the SimBrief integration is enabled, FsHub will display many links around the various application sections (pages) that will when clicked on, take you to SimBrief and automatically start a new Flight Plan with the associated departure and/or arrival airport information prepopulated – some of the pages (such as route pages will also intelligently pre-populate (coming later today) your flight number too – assuming your route name is constructed in a standard way (the first word being the flight number, eg EZY123X).
The following pages and sections, with this feature enabled, will display the option to generate a SimBrief flight plan directly are…
Airport information page (ability to choose to depart/arrive)
Flight report page
Route browser page
Route overview page
Achievement details page
Airline duty schedule page
Daily Flight Challenge page
If you think I have missed some sections of the site that could benefit from this feature too.. please let me know!
Here are a few screenshots demonstrating the location of these (trying not too hard to look too subtle) links..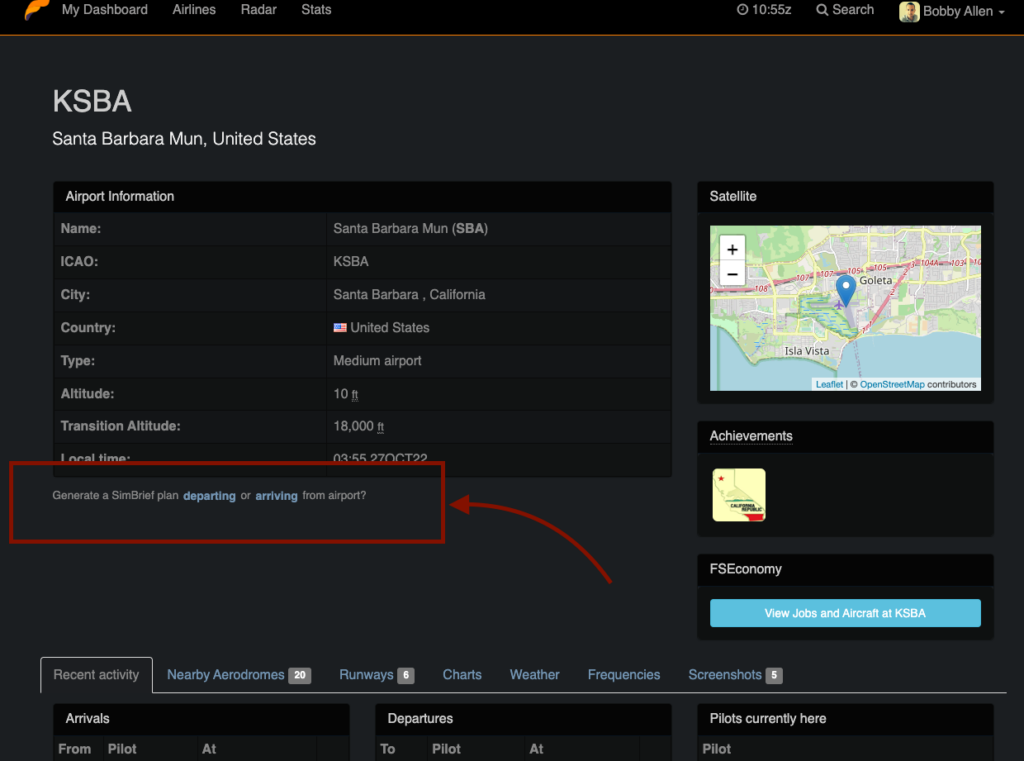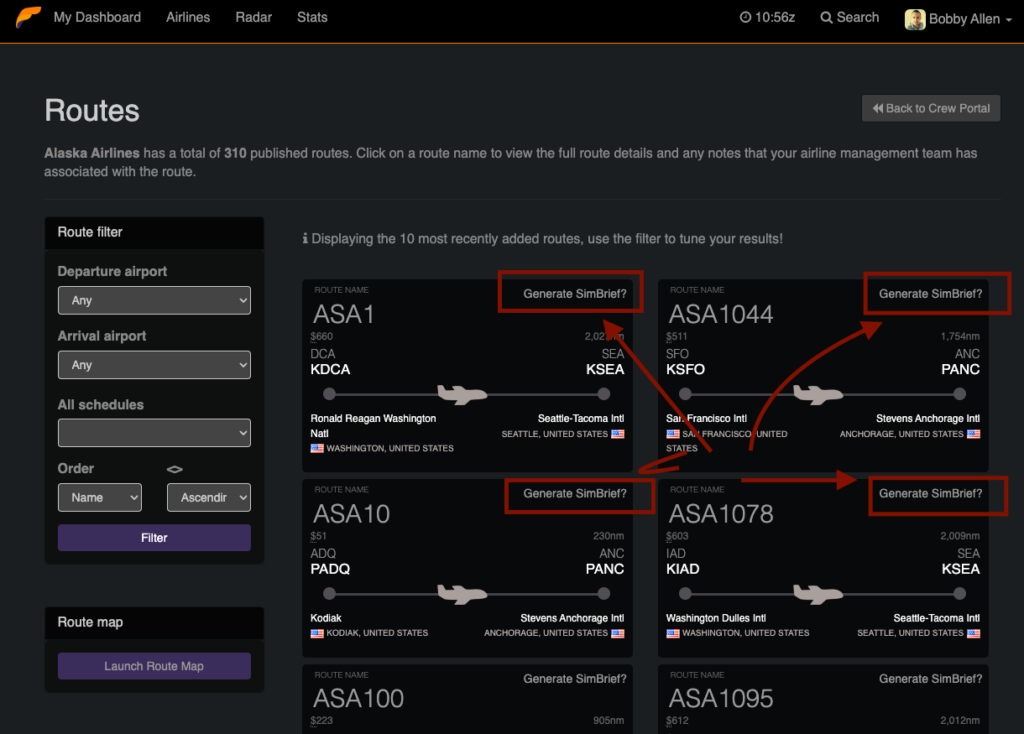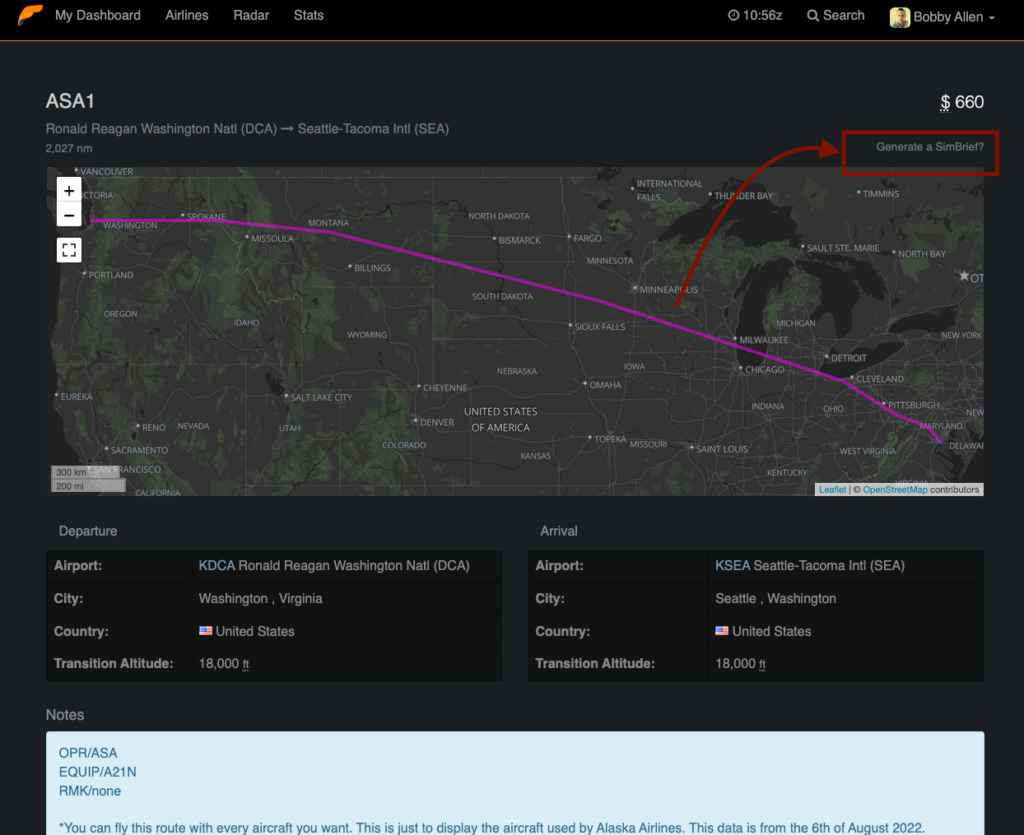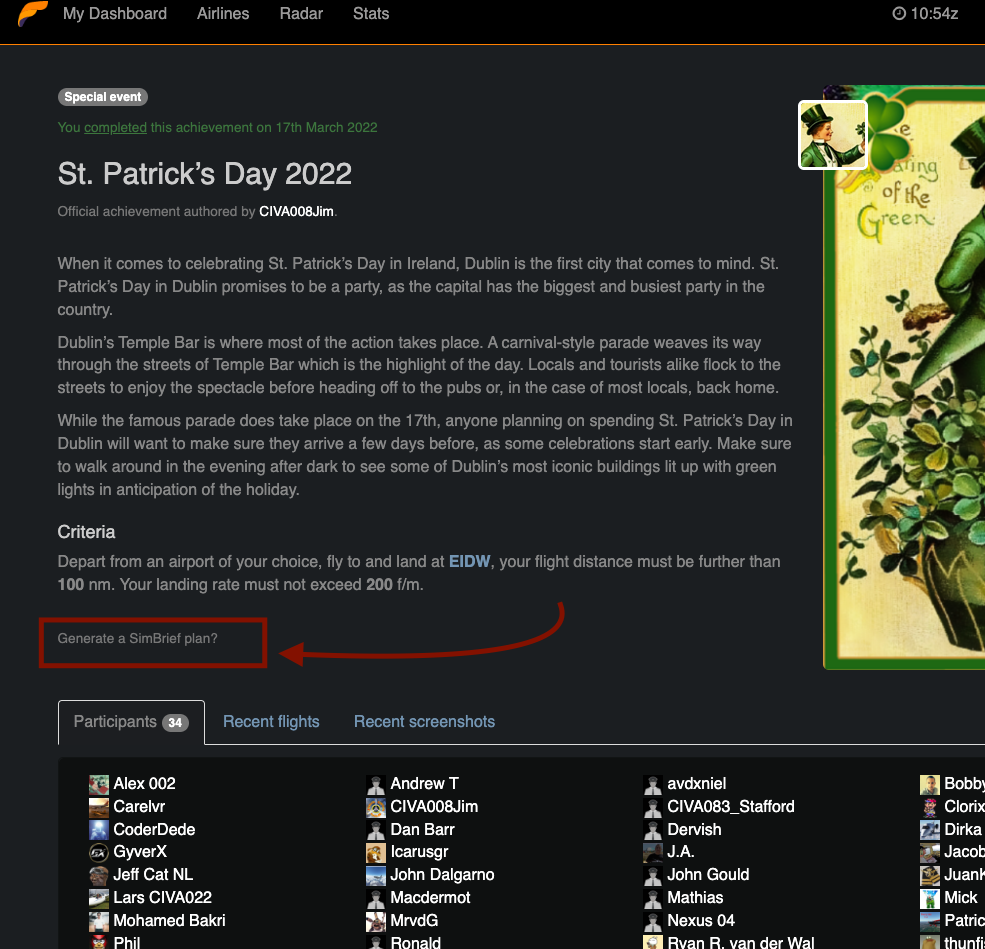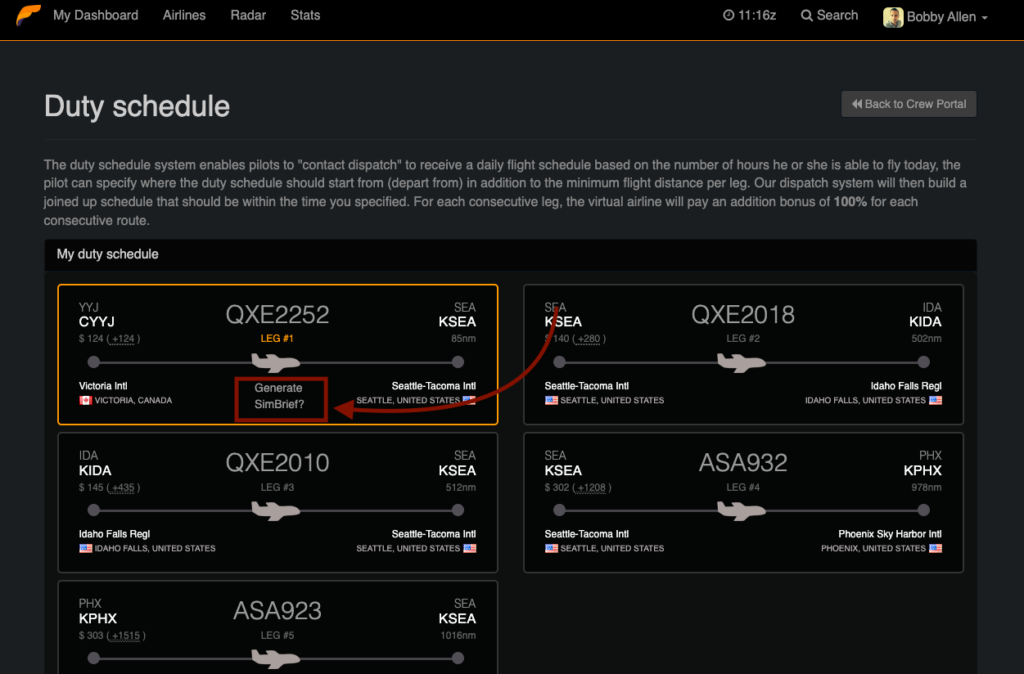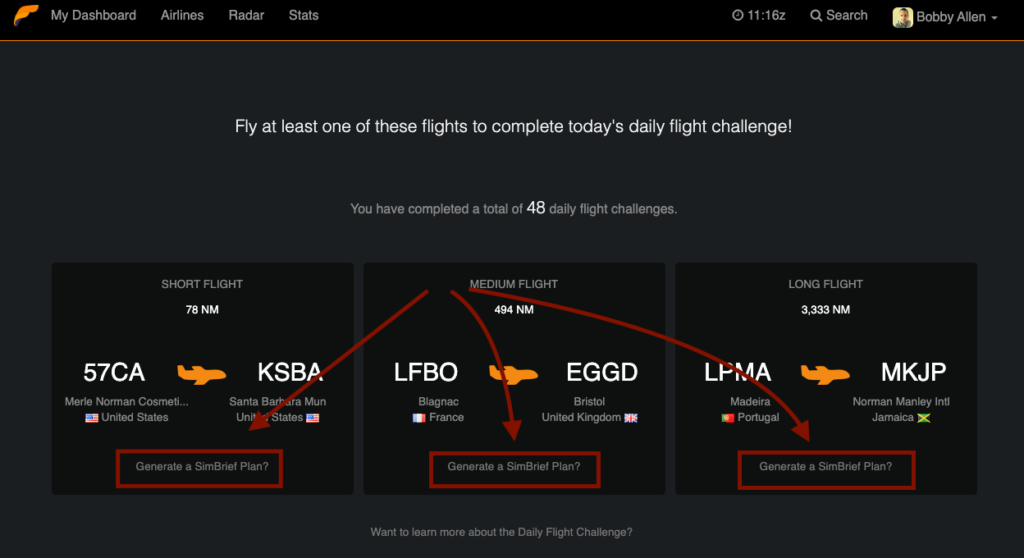 Lets us know what you think!